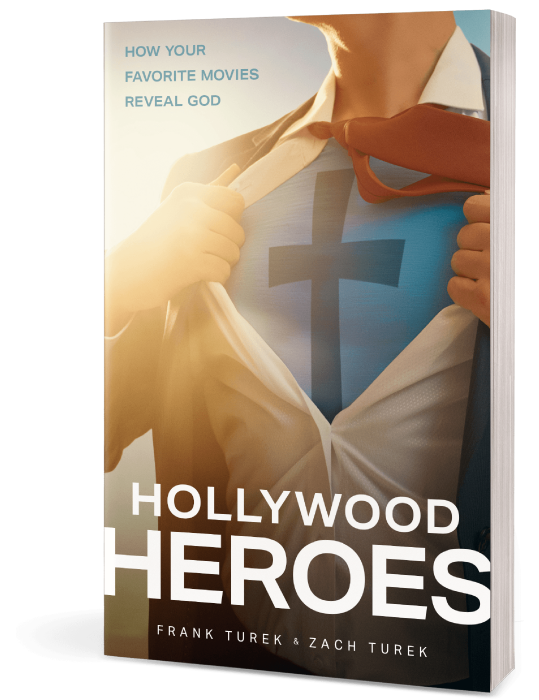 IMAGINE if there were a
FUN way to:
Raise your kid's interest in God.
Reveal truths of the Gospel to nonbelievers by highlighting stories they enjoy.
Learn evidence for Christianity and get answers to the toughest objections.
Relate important life lessons to people of all ages.
Use Hollywood's biggest megahit movies to highlight the beauty of Christ.
There is! You'll see how when you get the "gripping" and "powerful" new book by Frank and Zach Turek titled Hollywood Heroes: How Your Favorite Movies Reveal God.